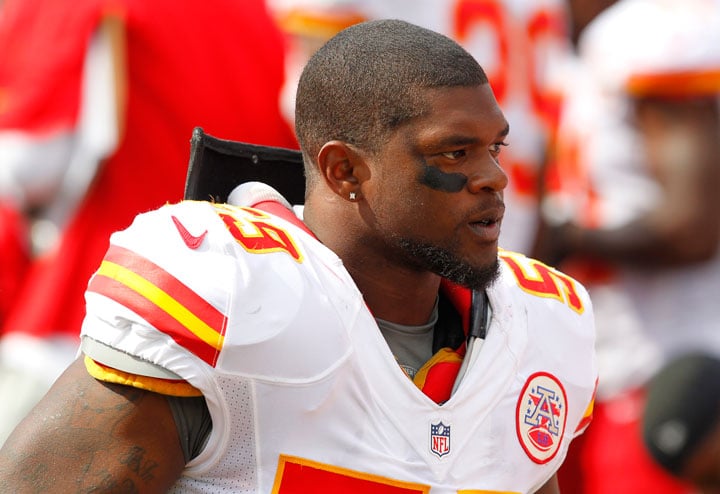 (AP Photo)
KANSAS CITY, MO (KCTV) -
The body of former Chiefs linebacker Jovan Belcher was exhumed Friday at his family's request.
An attorney for the Belcher family told the Kansas City Star the family requested to have Belcher's brain examined to hopefully get more information as to why Belcher shot his longtime girlfriend Kasandra Perkins in their home Dec. 1, 2012, before driving to the Chiefs' practice facility and turning the gun on himself.
One thing that will be looked for during the examination is any signs of the brain disease chronic traumatic encephalopathy (CTE).
According to the Kansas City Star, CTE is a degenerative disease caused by repeated head injuries. It has been linked to depression, dementia, confusion, memory loss, aggression and even suicide in many former NFL players.
Belcher shot himself in the head, and the bullet went all the way through, but experts say this does not make an examination impossible, according to the Star. Experts will look at how well the body and brain were preserved.
KCTV5 has reached out to the Belcher family attorney, but we have not received a statement or return comment.

Copyright 2013 KCTV (Meredith Corp.) All rights reserved.